You are here
MMZ G
This brand is only available in Illinois and Central.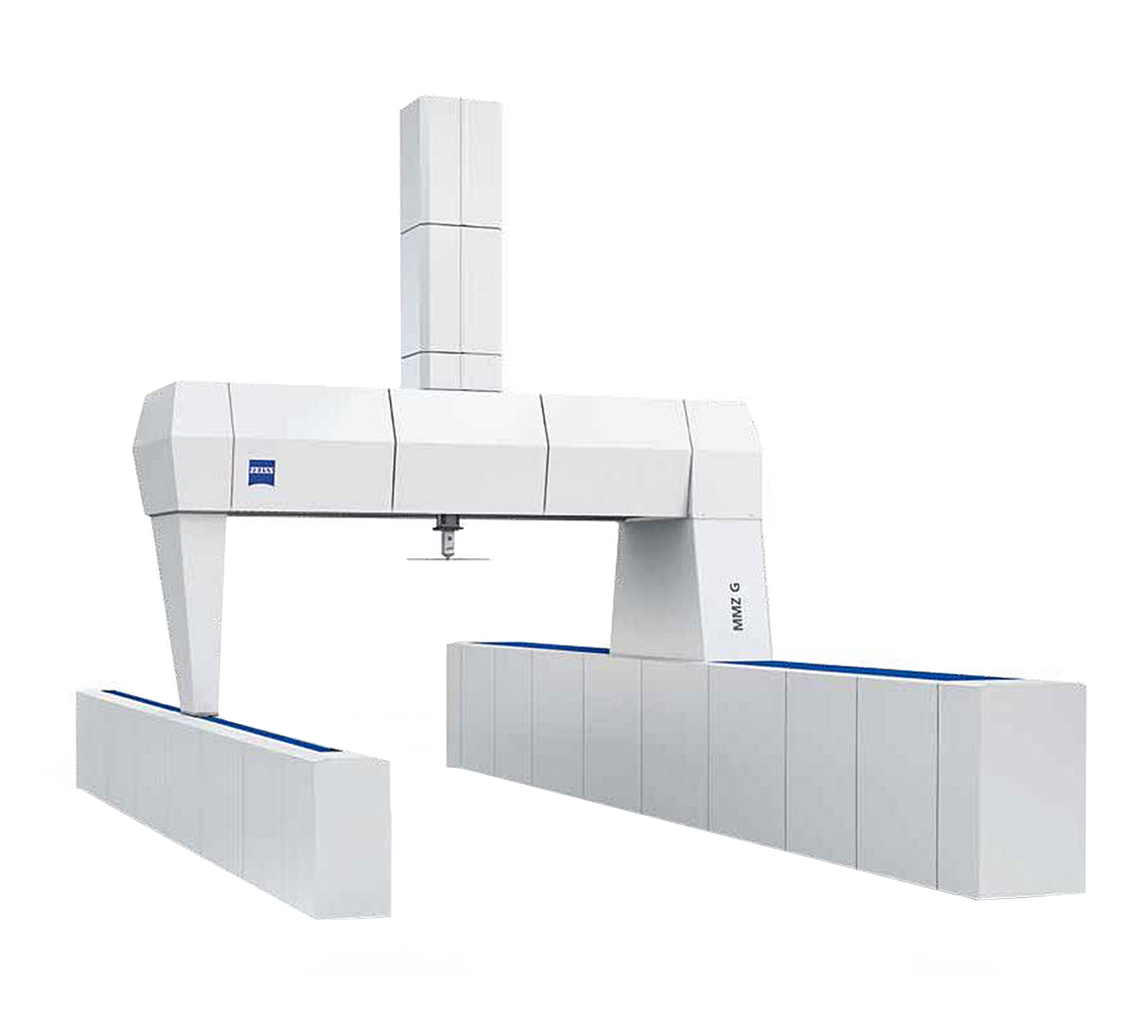 Large CMMs
ZEISS' Large CMM Series are capable of measuring the largest parts and offer the highest precision measurement. Ideal for the aerospace, vehicle, and mechanical engineering industries, ZEISS' large CMMs have a large range of wide tabletop, bridge-type, and gantry coordinate measuring machines.
Built with the largest measuring range, the MMZ G bridge-type CMM is the largest measuring machine offered by ZEISS. The MMZ is capable of measuring massive parts including printing machines, wind turbines, aerospace, and has numerous uses in the mechanical engineering field. This large CMM minimizes costs due to wear with its extremely sturdy structure, maximizes ergonomic efficiency, and offers exceptional scanning performance.