Software powered by GSC, an Ellison Technologies Company
Currently available only in the following states: Illinois, Indiana, Iowa, Wisconsin and California.
What is SOLIDWORKS Simulation?
SOLIDWORKS and 3DEXPERIENCE Works Simulation offer a range of integrated analysis tools for designers, engineers, and analysts. These tools include structural analysis, computational fluid dynamics, injection molding simulation, and advanced cloud-enabled capabilities that are powered by Abaqus.
SOLIDWORKS
Simulation Standard
Give your engineers the tools to know if their products will perform properly and how long they'll last. The Trend Tracker capability and Design Insight plot enable designers to highlight optimal design changes while they work.
Features
Design Comparison with Parametric Simulation: Determine the best design option by comparing strengths, design life and weight
Time Based Mechanism Simulation
Fatigue Simulation: Evaluate the consumed life of a design submitted to repeated loading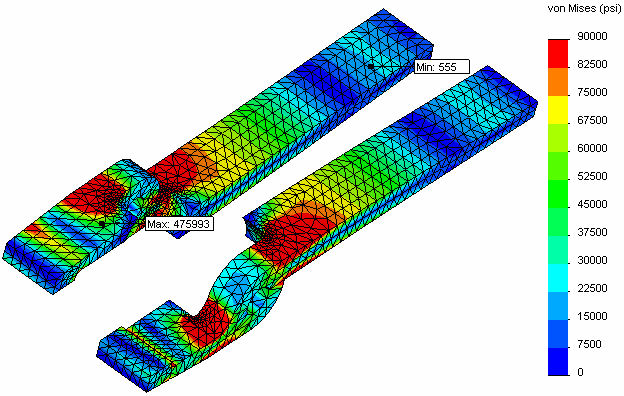 SOLIDWORKS
Simulation Professional
Determine product mechanical resistance, durability, and natural frequencies. Test heat transfer and buckling instabilities. Conduct pressure vessel analysis and complex loading. Optimize products for weight, vibration, or instability based on a range of physical and geometrical parameters.
Features
Design
Structural
Frequency Analysis
Event-Based Motion
Pressure Vessel Design
Drop Test
Vibration 
Fatigue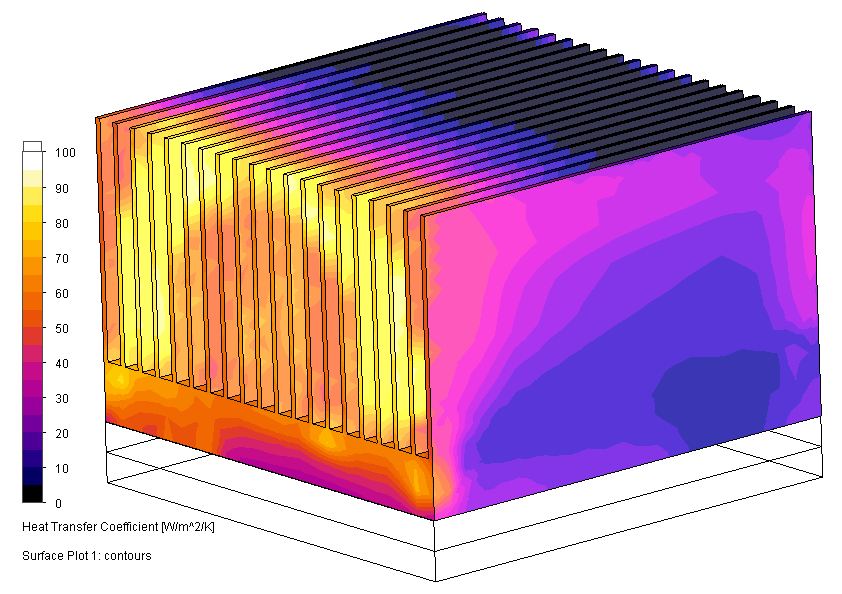 SOLIDWORKS




Simulation Premium
Evaluate your designs for nonlinear and dynamic response, dynamic loading, and composite materials. Gain valuable insights to improve product reliability in the most cost effective manner, no matter the material or environment.
Features
Composite Components
Plastic Deformation and Residual Stresses
Frequency
Vibration
Drop Test
Structural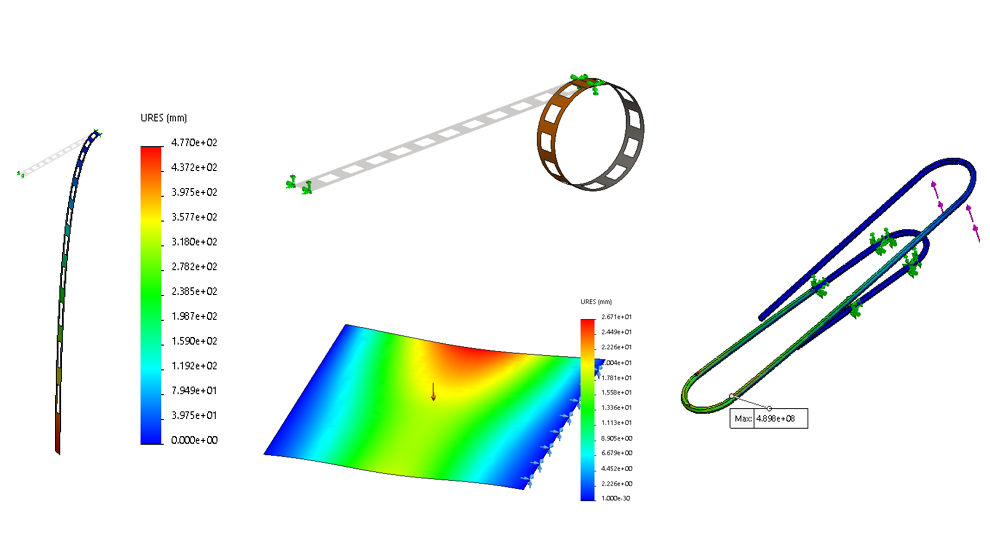 Find the Best Solution for Your Needs
See Which SOLIDWORKS Simulation Package is Right for You.
SIMULIA




3DEXPERIENCE WORKS Simulation
Built on industry-leading Abaqus technology, 3DEXPERIENCE Works Simulation gives novices and experts alike the power to perform complex linear and non-linear analyses to validate product designs and make better-informed product decisions faster. Being part of the cloud-based 3DEXPERIENCE Works portfolio means any engineer can easily access advanced simulation without the need for expensive hardware. An added benefit is faster product delivery, thanks to real-time collaboration and data sharing capabilities.
Simulation that Scales to Your Needs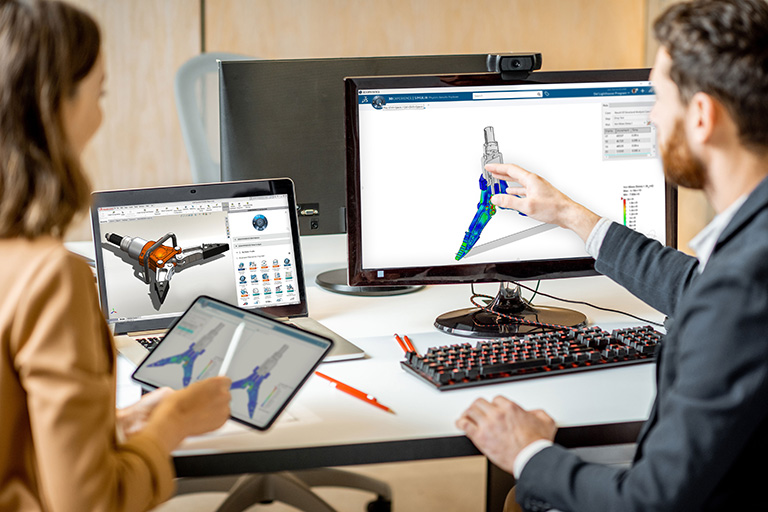 Connected
Maintain continuity with SOLIDWORKS data and workflows
Reduce investments in hardware and IT infrastructure
Choose the simulation solution that scales to your project needs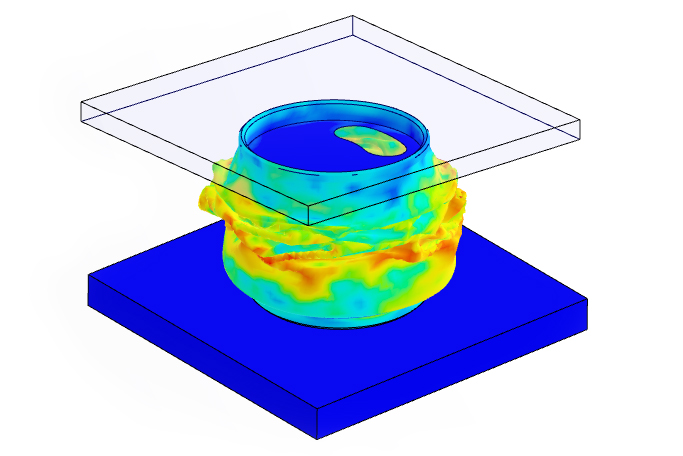 Powerful
Conduct analyses with proven and scalable Abaqus technology
Leverage implicit and explicit solvers for linear and non-linear analysis, static and dynamic events
Create high quality meshes and solve complex simulations such as drop test and impact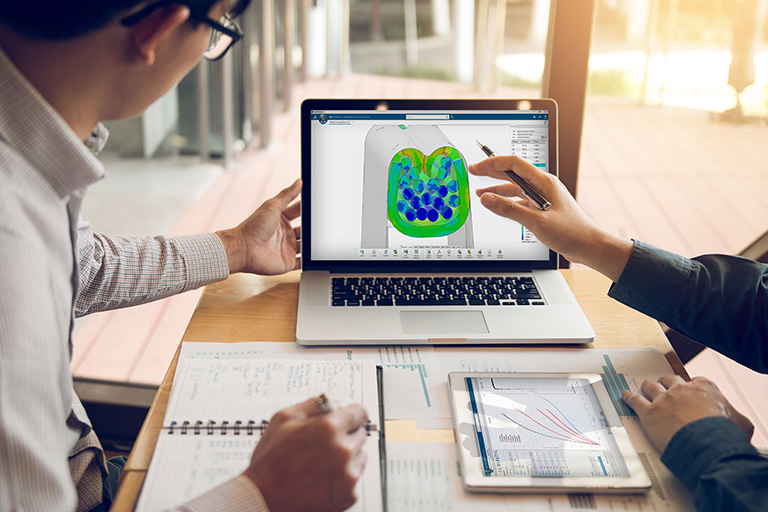 Collaborative
Share status and results with your team to make design decisions faster
Access and visualize 3D simulation results from anywhere with a web browser
Save, manage and iterate on your projects from any browser