Currently available only in the following states: Illinois, Iowa, Minnesota, Wisconsin and California.
Markforged 3D Printing
Expand your in-house capabilities to manufacture what you need, on-demand. Solve more manufacturing problems and see how Markforged 3D printing can help unlock new possibilities.
Control your time and your wallet with the ability to make custom parts as you need.
3D Printing Powered by GSC, an Ellison Technologies Company
By providing experience across every stage of the part development process, GSC and Ellison Technologies will assist you in becoming a market leader. Our top priority is to ensure that our technologies and services fulfill your demands from inception (3D CAD), first prototyping (3D printing), and through to manufacturing (Ellison's core business).
Metal X System
Get functional metal parts the next day with an accessible, end-to-end 3D printing solution.
Safe and Affordable: The Metal X 3D printing system is safe, affordable, and accessible for all fabricators. It is more cost-effective than DMLS metal 3D printing systems and requires no dedicated operator, no powder management system, and minimal PPE.
Quality Parts, Fast: The Metal X is designed to consistently produce high-quality parts and provide a user-friendly experience. Markforged utilizes cutting-edge software and advanced motion systems to deliver industrial-grade parts.
Download Datasheet >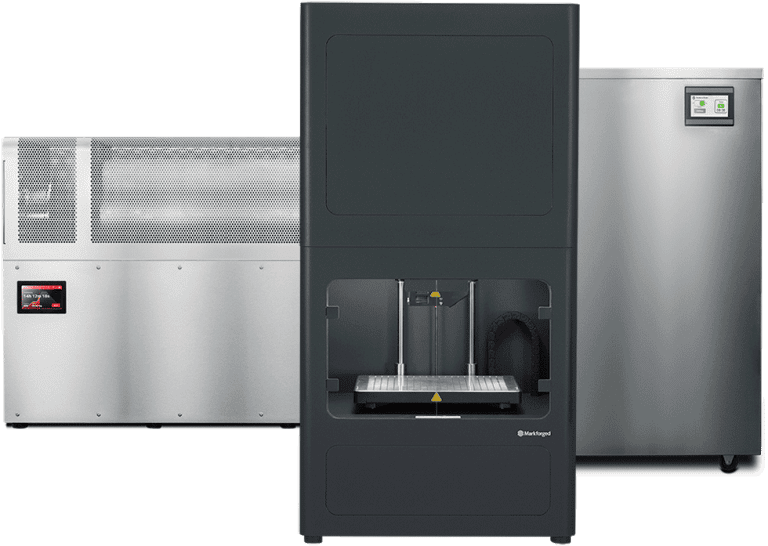 Industrial Composite Printers
A complete line of machines made to create functional parts. industrial-grade 3D printers are equipped with precision construction and a connected platform, which ensures continuous improvement in performance.
FX20: A large format 3D printer is capable of using ULTEM™ Filament to create big, strong, and high-temperature parts usable from the factory floor.
Download Datasheet >
X7: The X7 3D printer creates strong carbon fiber-reinforced parts in hours, with properties like machined aluminum. It's ideal for producing functional parts with impressive strength, flame, chemical resistance, and energy absorbance.
Download Datasheet >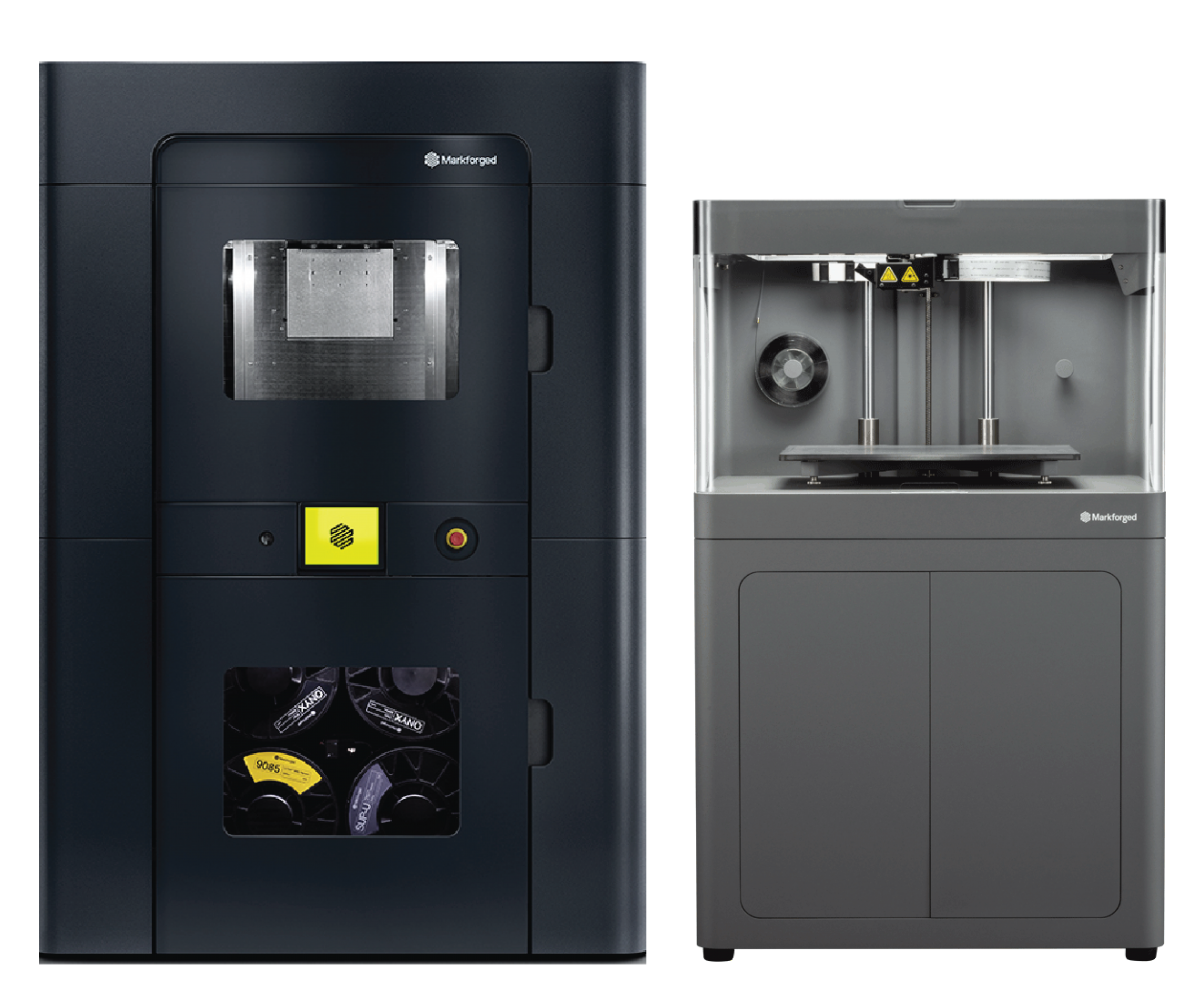 Desktop 3D Printers
Professional desktop 3D printers designed for versatility to test design concepts and build strong end-use parts.
Mark Two: The best desktop printer for stunning prototypes, tools, high-performance end-use parts, and replacement parts.
Download Datasheet >
Onyx Pro: The enhanced desktop printer for stunning prototypes, tools, and production parts.
Download Datasheet >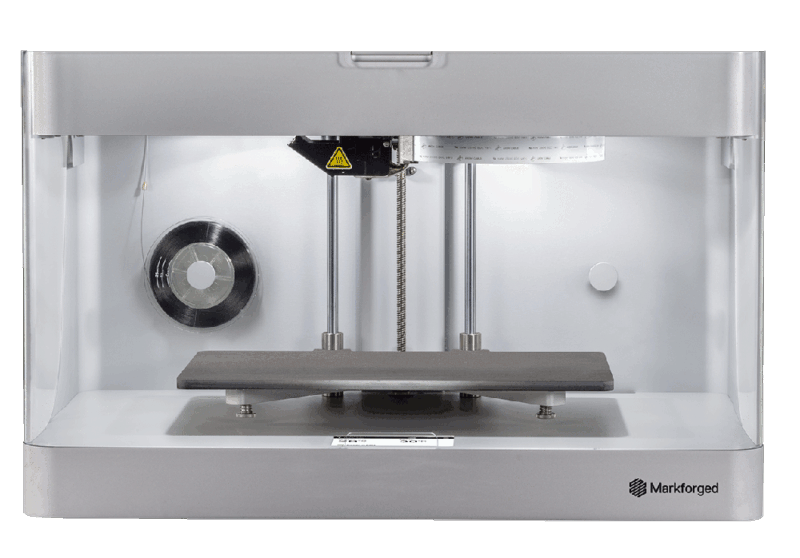 Materials
Advances in additive manufacturing technology allow us to offer a range of materials from plastics to carbon fiber and even stainless steel.
3D Printing Services
Bring your ideas to life faster with 3D printing services. Our experts can help you bring your product idea to life so you can easily test your product's form, fit, and function.
Rapid Prototyping Applications
Compress design and development cycles, improve communication and collaboration, and resolve issues between design and engineering with rapid prototyping.
Limited Time Offer: See what your part could be!
Print a Markforged custom part with GSC.
Use 3D printing to quickly manufacture at the point of need and achieve a faster time-to-market. With Markforged 3D printing, you can create jigs, tooling, fixtures, manufacturing aids, and end-use parts. Contact GSC to get your part 3D printed and see what it can do for your company.
Contact a GSC team member today!
Ready to learn more?
You're passionate about your business. We're passionate about fueling your success. Reach out today and let's start a conversation.
Get in touch with one of our GSC 3D Printing Experts directly: (866) 753-0631