You are here
DMP Factory 350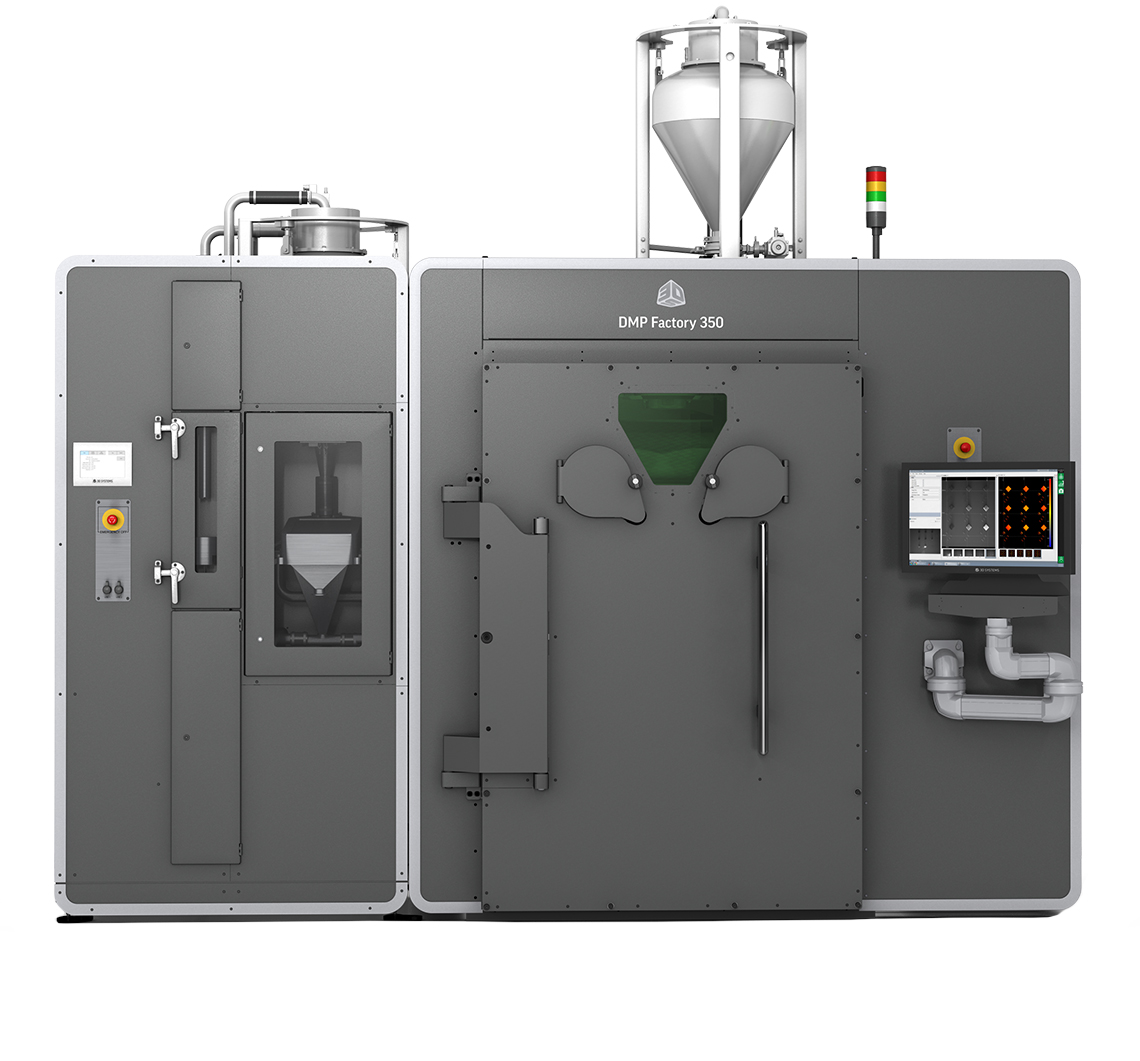 DMP Factory/Flex Series
GF Machining Solutions and 3D Systems have partnered to introduce new metal additive manufacturing 3D printing solutions. Engineered using 3D Systems' precise metal additive technology, along with GF's technical and industrial knowledge, and the precision System 3R clamping systems, the DMP Factory/Flex Series is a fully integrated, streamlined metal additive machining solution. The DMP is capable of manufacturing parts with complex shapes, high densities, and high repeatability in a single process creating seamless parts that can meet the needs of aerospace, automotive, motorsports, and high-tech industries.
The DMP Factory is a workflow-optimized solution for repeatable high-quality parts, large scalability, high throughput, low Total Cost of Ownership (TCO), and offers integrated powder management system for higher performance and efficiency.
The DMP Flex offers a modular design that enhances gas flow for improved production of highly dense and repeatable parts while maintaining a low TCO. 
| | |
| --- | --- |
| | |
| | |
| | ±0.1-0.2% with ±50 µm (0.0002 in) minimum |
| | |
| --- | --- |
| | |
| | 30-60 µm (0.0012-0.0024 in.) |
| | 275 x 275 x 380 mm (10.8 x 10.8 x 15 in.) |
| | |
| | |
| --- | --- |
| | Inconel, Titanium, Cobalt Chrome, Aluminium, Steel, Nickel Alloys |
| | |
| | |
| --- | --- |
| | 400 V AC 3 phase + N + PE - 50/60 Hz |